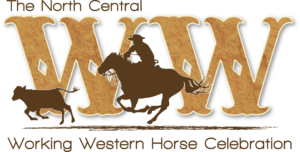 The Working Western Celebration Show will celebrate its sixth anniversary in 2019 at the Alliant Energy Center in Madison, Wisconsin. At a time when horse shows of many breeds are struggling, this robust, super show is the only all-breed, working western show offered in the United States. It welcomes Quarter Horses, Arabians and Half-Arabians, Appaloosas, Buckskins and Paints, Morgans, Palominos and POA's. It offers a diverse, entertaining card of working western events, including reining, reined cow horse, cutting and other western events, like western dressage, ranch pleasure, trail and horsemanship. This show has traditionally been sanctioned by NRHA, NCHA, NRCHA, AQHA and AHA.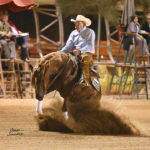 For prizes there are thousands of dollars, big, beautiful trophies, gorgeous belt buckles and trophy saddles. Due to the extraordinary diversity of the show, both in breeds and in the working western competitions, there are multiple new events and prizes introduced each year. For example, last year the show offered a Jackpot Roping as part of the Wisconsin Roping Association circuit, a great cocktail party social on Saturday evening and some breed specific futurities and maturities to boot. It's an exciting concept and an entertaining show that attracts all kinds of horses as well as their owners, trainers, riders and crowds of fans!
The Celebration Show pre-entry deadline is in August. Entries are accepted at the show up until the session before the class. For information about NCWW Celebration classes, events and hotels contact Sandy Woerle at (715) 558-5080, check Facebook, or go to http://workingwesterncelebration.com/.